At the peaks of the Ilbir mountains lies the world's only CSARITE
®

mine

More than 3000ft above sea level, CSARITE® IS CAREFULLY MINED by Turkish-owned Milenyum Mining, whose specialist team hand-picks each gem from deep within the mountain.
CSARITE®, a Turkish miracle
Ilbir Mountains / southwest Turkey
A single site, single mine gem
In the rural countryside of the Mugla province of south west Turkey, roughly 25km from the small city of Milas, lies the only mine currently known to produce CSARITE®.
Located in the westernmost part of the infamous Menderes Massif, the mine is positioned in one of the most continuously deforming areas of the world.
This, alongside its remote location continues to test modern engineering and technology. it is only as a result of perseverance and ceaseless cooperation with local communities that Milenyum continues to successfully extract this magnificent gemstone from the Turkish landscape.
the Geology of CSARITE
®
the Making of a Color Shift Gem
The Mountain Building Process
Well over 100 million years ago the Menderes Massif, a large metamorphosed culmination on the western tip of the Anatolian tectonic plate, started to form due to compressional deformation.
Over the space of 50 million years, persistent tectonic convergence forced the earth's limestone topped crust and its underlain metabauxite deposit upwards forming the rolling peaks of the Ilbir Mountains.
Setting the scene for Csarite®
10 million years after their formation another bout of tectonic activity destabilised the mountain range internally, forcing open cracks and fracture zones, and allowing hydrothermal supersaturated solutions to infiltrate upwards through the earth.
Crystallization
As these solutions traversed the mountain range, they remobilized some metabauxite components, particularly aluminum, before cooling, expanding and crystalising within the vacant fracture zones, forming crystals.
A Gemstone is formed
In those areas where enough space, the right temperature and perfect mineral composition was present macrocrystal Turkish Colour Change Diaspore, now know as CSARITE®, was able to form, where it lay undiscovered for over 30 million years.
Hand picking every last piece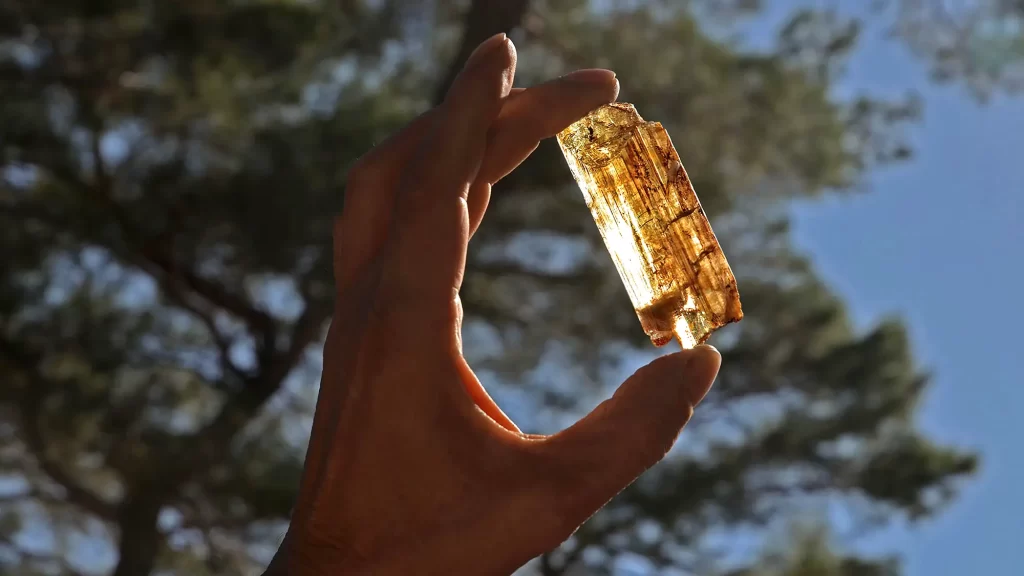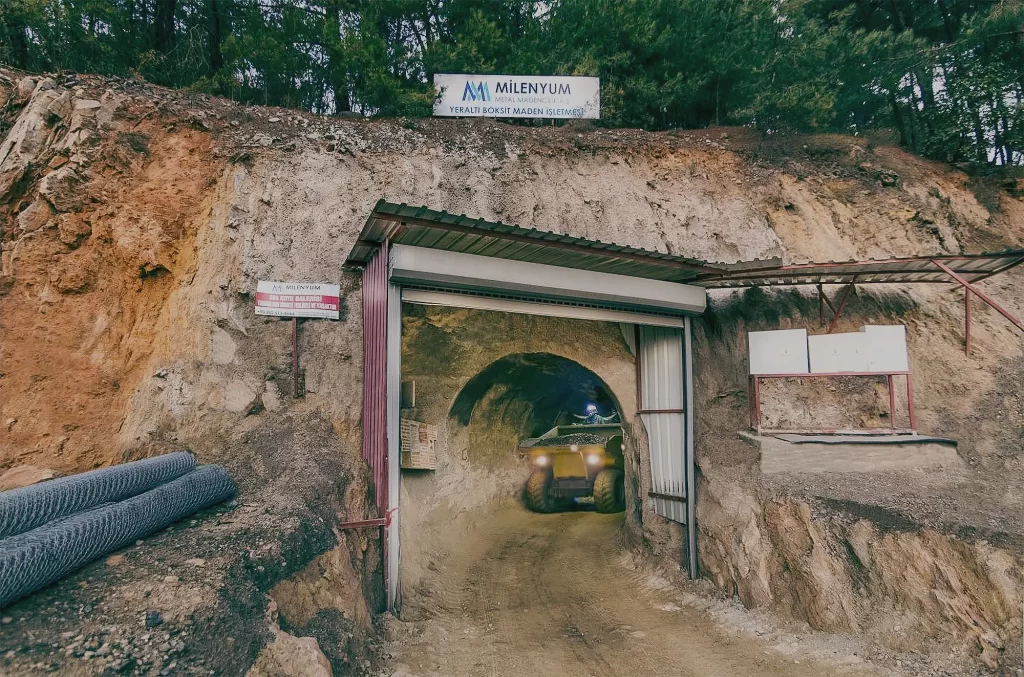 Single Mine / Turkish Mountainside
Turkish owned and operated mining entity, Milenyum mining, is responsible for the extraction, processing and distribution of rough CSARITE®.
​
Working out of its wholly-owned mining license, Milenyum's highly-qualified and experienced team is committed to unearthing CSARITE® in a fully transparent and sustainable manner.
With CSARITE®'s host rock (bauxite) being a source of high-quality aluminium, Milenyum works alongside sister company Beyler Metal Mining, a specialist bauxite miner, during the CSARITE® mining process. This not only minimises waste and maximise efficiency but also minimizes environmental impacts and spreads socio-economic and environmental responsibilities.
​
Whilst underground, Milenyum carefully monitors Beyler's bauxite operations, controlling production at every step to ensure that all identifiable CSARITE® is preserved.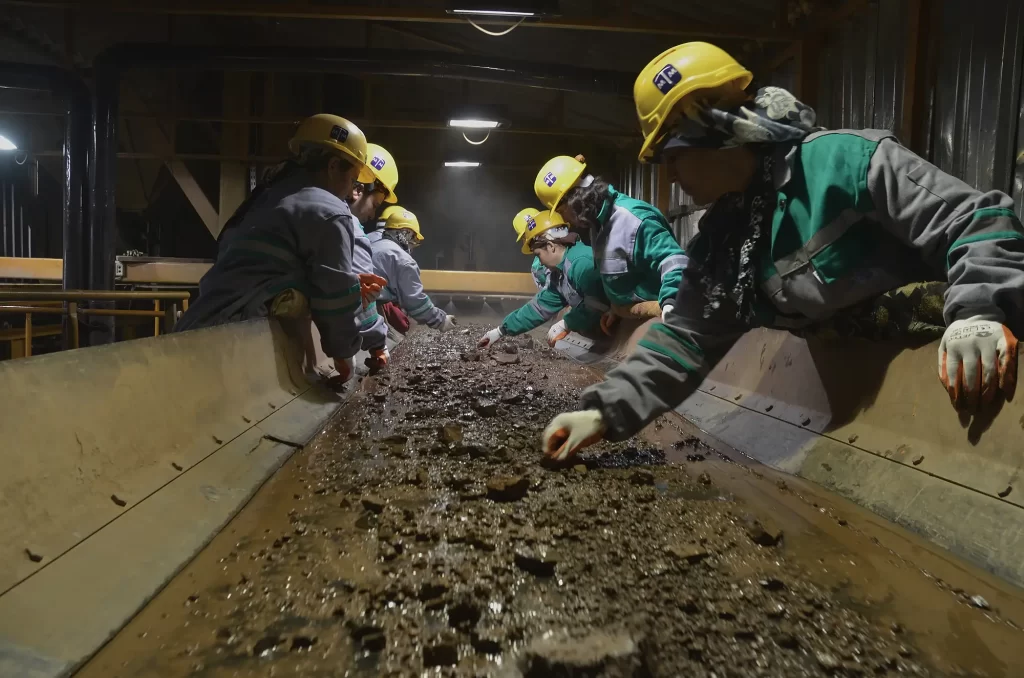 CSARITE® / processing / precision picking
All rough CSARITE® is then processed by the sort house, where it is cleaned and meticulously sorted into several size and quality grades before being securely stored, ready for distribution to a select group of trusted Distribution Partners.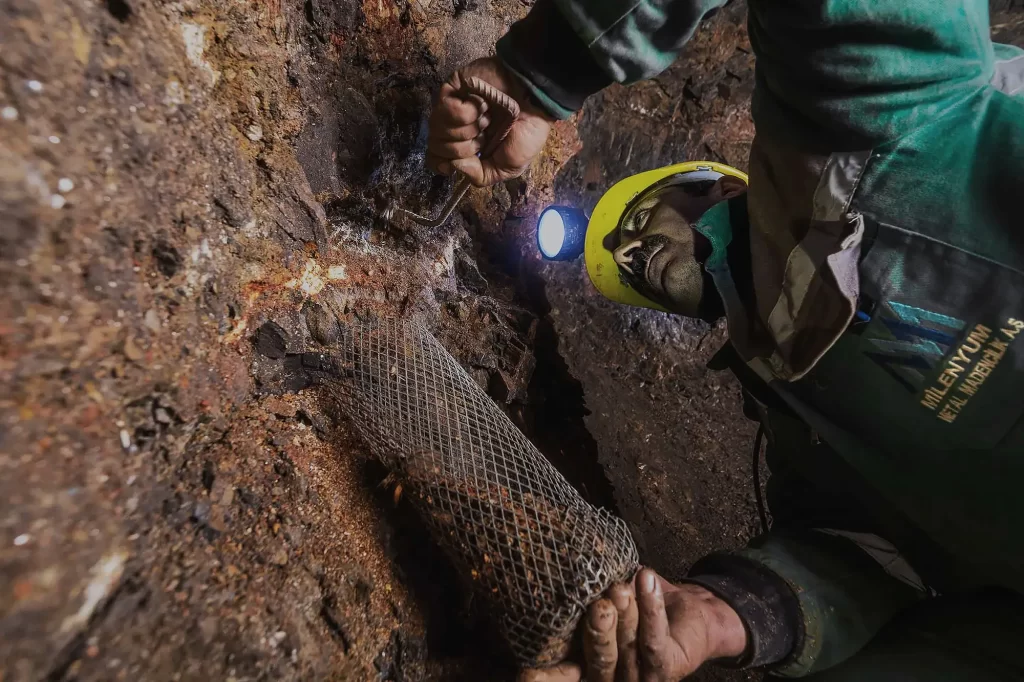 When identified, CSARITE® veins are carefully uncovered by an experienced team who hand-pick the rarity from deep within the mountainside.
​
Roughly 70% of rough CSARITE® is removed during this process, while all remaining CSARITE® is processed alongside its host rock at a specialist plant, where a team of skilled pickers sort through the bauxite with precision and pace in search of any remaining gemstones.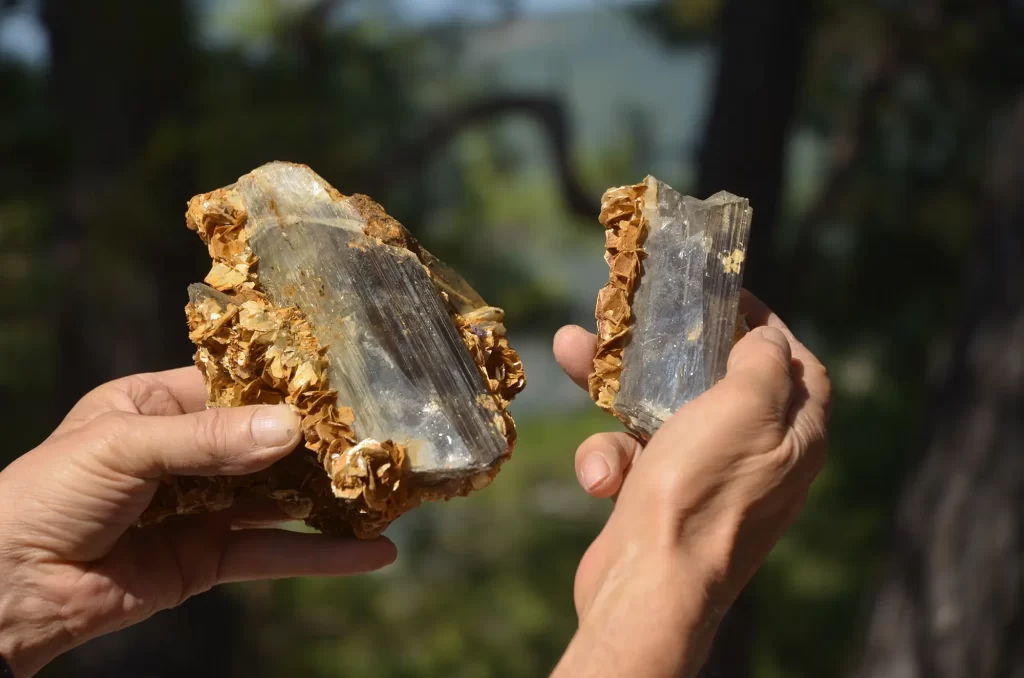 Discover more about the CSARITE
®

mine

a unique operation for a unique gemstone
Mining
Hand picked / 3000ft / single source
Environment
Ethical / Sustainable / Transparent
people
Employees / Communities / Cooperation